Take Advantage Of New Technology Insulation For Your Grosse Point Home Or Business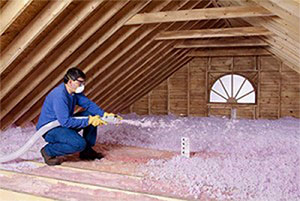 And Grosse Pointe Roofing and Siding provides expert home inspection services for Grosse Point homeowners. You'll get an honest assessment for your home or business, and this free inspection includes the attic, inspection for proper insulation and also for pests and roof leaks. Now, just because we are saying this, you do not have to upgrade your home today. We provide these services and you can contact us simply for inspection work to find out whether everything is functioning properly or is there any need to upgrade. We will determine the need after examining the condition and then decide on the best course.
We understand that you might be in a tight situation given the economic circumstances. However, if your house really needs to be upgraded for insulation, then you will have to do it. You might not be doing it right now but sometime later. So, you can contact us at that time and we will also have a plan ready after the free assessment of your home. We will definitely keep your needs in mind while preparing the plan and thus you will have the perfect mending service from us. After all you are the Boss.


Save Money On Your Energy Bills With Insulation From R.A.M Residential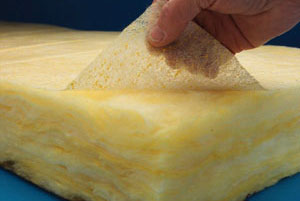 Consumers Energy is offering reduced rates for customers requiring home improvement. Therefore, you can improve your home and also save money in the process. The services having rebates are as follows:
Replacement Windows And Doors
New Technology Roofs (metal and asphalt)
Cellulose Insulation (New Advanced Insulation)
Beautiful New Siding For Your Home
Air Conditioning/Ventilation (HVAC)
Water Heaters (non-solar)
Be assured that the insulation service we will provide you is way ahead of what it used to be a decade back. The advanced insulation with better performance is available for the customers today and you can benefit immensely from it.
Government has a lot to contribute in terms of upgrading the insulation service in general. The government is putting emphasis on the R-value for insulation in the present times which is of course leading to savings of money on the part of the consumers. You can save around 25-50% on energy bills each month. Replacing the old fiberglass insulation losing R-value over time with new and improved insulation saving money is done by us. With the new and improved insulation and windows you will not only save money but also have a cozier home to reside in. Click Here to get more information on the improved insulation and the reduced rates to receive the advantage.


Call (586) 731-7898 Today For A Free Estimate On Insulation For Your Home. You Have No Obligation Of Any Kind!

Experienced, trusted, licensed and insured Clarkston roofers, roofing contractors Waterford MI, roofing contractors Pontiac MI, roofing contractors Auburn Hills MI, roofing contractors Wixom MI, roofing contractors Fenton MI, roofing contractors Rochester MI, roofing contractors Novi MI, roofing contractors Farmington MI, roofing contractors Troy MI, and many more!