Donít Just Purchase Siding from ANY Grosse Pointe Contractor Choose the Siding Contractor You Can Trust to Do the Job Right!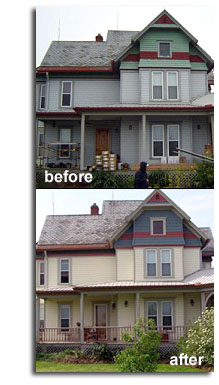 Unfortunately, you cannot trust just any Grosse Pointe siding contractor to do the job right—the first time—otherwise you place yourself in danger of having a rookie siding contractor executing siding repairs or installing new siding that's perhaps not up to code, poorly installed or incorrectly fixed. Your home or business is a very large investment; therefore, you shouldn't just hand that siding project over to simply any Grosse Pointe siding contractor around.

Don't leave yourself susceptible to a huge array of problems with your siding, whether during installation or further down the road. Some of the most typical Grosse Pointe siding installation troubles I've seen consist of:

Finished Siding that has Been Unevenly Installed and is Visually Unattractive
Oil Canning (Curvy Siding After Install) or Siding That's Installed Too Tightly Causing Issues Down the Road
Siding That Deteriorates and Falls Off After Installation or Easily Gets Blown Off the Second a Storm Arrives
Siding Installers Who Leave Your Unfinished Siding Project Idle for Months Prior to Making it Out To Finish the Work They Started
Siding Contractors Who Start Your Siding Installation and Ditch it for Another, Putting Your House in Danger due to Exposure to Nature's Elements
Inadequately Trained Siding Contractors Who Are Sloppy, Uninsured and Careless
Grosse Pointe Roofing and Siding Is a Trusted and Accredited Grosse Pointe Siding Contractor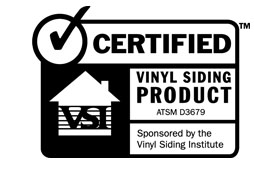 To put it simply, I fully stand behind my team's work, which is why your satisfaction is 100% guaranteed and the reason we've continued providing quality siding installation services to the Grosse Pointe area while most of our competition is no longer around. Other Grosse Pointe siding contractors have gone belly-up as a result of low standards, low quality siding materials, irresponsible supervision and lousy quality siding installation and siding repairs. Our tried and true siding installation methods, like properly curving your trim and utilizing 3 extremely resilient layers of protection, guarantee you the finest quality vinyl siding install at the best price possible.
And you will also benefit from our "Comprehensive Siding System", which includes quality insulating material and House Wrap and our ability to perform challenging custom-detailing in those tough to reach places other contractors won't even attempt to execute. Your siding installation or siding repair project isn't done until YOU grant the final say-so. Our team never rushes through a siding project; we are only eager to make you happy so you can take pleasure in your wonderful new siding for a life time!
Call Grosse Pointe Roofing and Siding Today and Have Your Siding Installed By an Experienced Grosse Pointe Siding Expert!